PM2.5 protects against odors, dust, gas, bacteria, smoke, pollution, pollen, etc. Our filters have 5 layers of protection.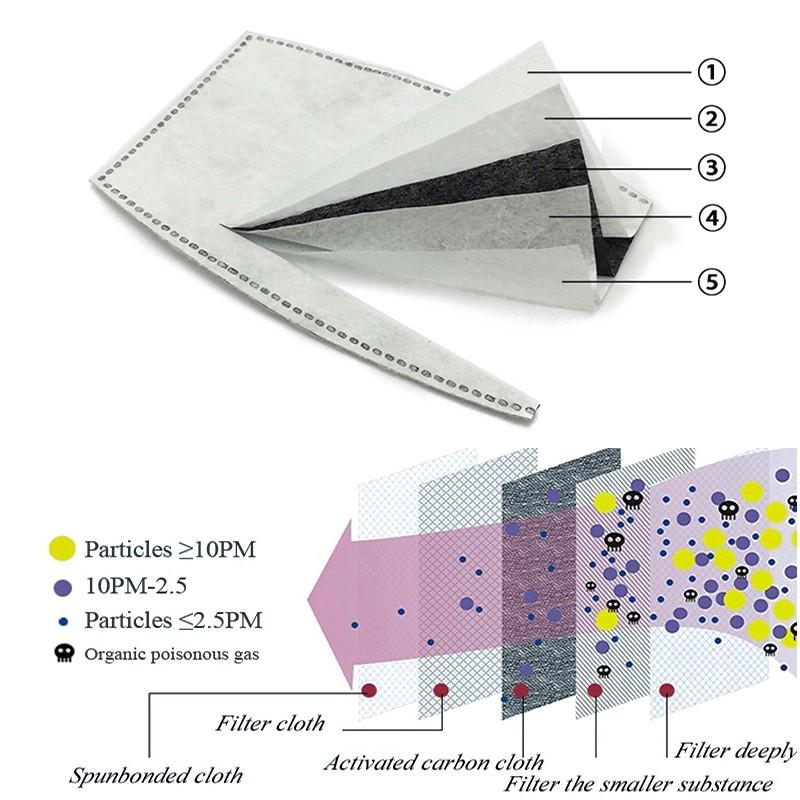 The 1st and 5th layers are the outer layers of the filter that you see. They're made of anti-stick cloth that filters out particulate matter with mass median aerodynamic diameter of more than 10 micrometers(microns)
The 2nd and 4th layers are your non-woven(spunbonded) cloth, which filters harmful particles of more than 2.5 microns.
The middle layer is your activated carbon filter, filtering most of the remaining particles more than 0.5 microns.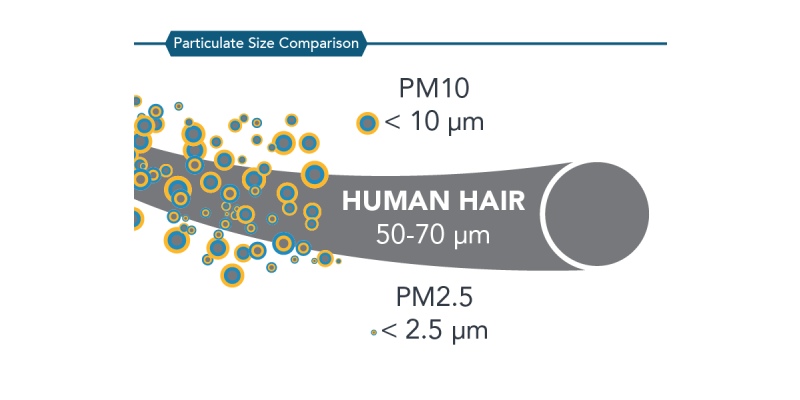 Material: PP anti-stick cloth, non-woven meltblown cloth, activated carbon cloth
Size:12.5*8cm/4.92''x3.14''
For optimal usage, we suggest replacement of filters at least once a week if commuting in non crowded places.
Package contains 5packs of 2pcs filter=10pcs
OUR GUARANTEE

Buying online can be an intimidating experience. That is why we offer 100% satisfaction guaranteed. 
We want you to realize that there's absolutely NO risk in buying something and trying it out. If you don't like it, no hard feelings, we'll make it right for you.
Your shopping experience is of paramount importance to us as we seek to establish a lifelong relationship with you.
As such, our 24 hours email support is open 7 days weekly should you require any assistance: Customerservice@relireliable.com